Blog
June 05, 2020
Commemorating the Naksa, standing in solidarity w/ African-Americans
After a few month's break, today we're bringing back our newsletter in a new format, focusing on all campaigns and actions our organization and its chapters have been undertaking recently to promote justice in Palestine and the US. Check it out.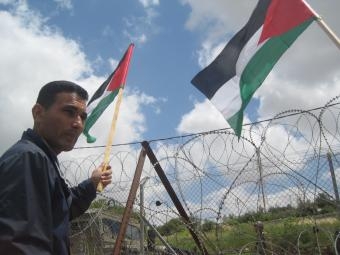 Commemorating 53 years of Al Naksa
June 5, 1967, is etched in the memory of Palestinians as the day when Israeli forces began a war resulting in the occupation of the remaining 22 percent of historic Palestine--the West Bank, including East Jerusalem, and the Gaza Strip--not conquered during the 1948 Nakba. 
Palestinians commemorate that day as the Naksa (setback), which is part of a broader pattern of Israeli settler-colonialism inflicted on the Palestinian people. For over seven decades Palestinians have been deprived of their inalienable human rights and their individual rights to return to their homeland. 
On this solemn day, AMP recommits itself to end US complicity in Israeli settler-colonialism, to stand in solidarity with our Palestinian sisters and brothers, and to end the military occupation of Palestinian land. 
We join millions of Palestinians in occupied Palestine and those in the diaspora to commemorate the Naksa. Please read AMP's full statement. >> 
We also invite you to watch and share on social media our short video about the Naksa. >>
---
Standing with our Black sisters and brothers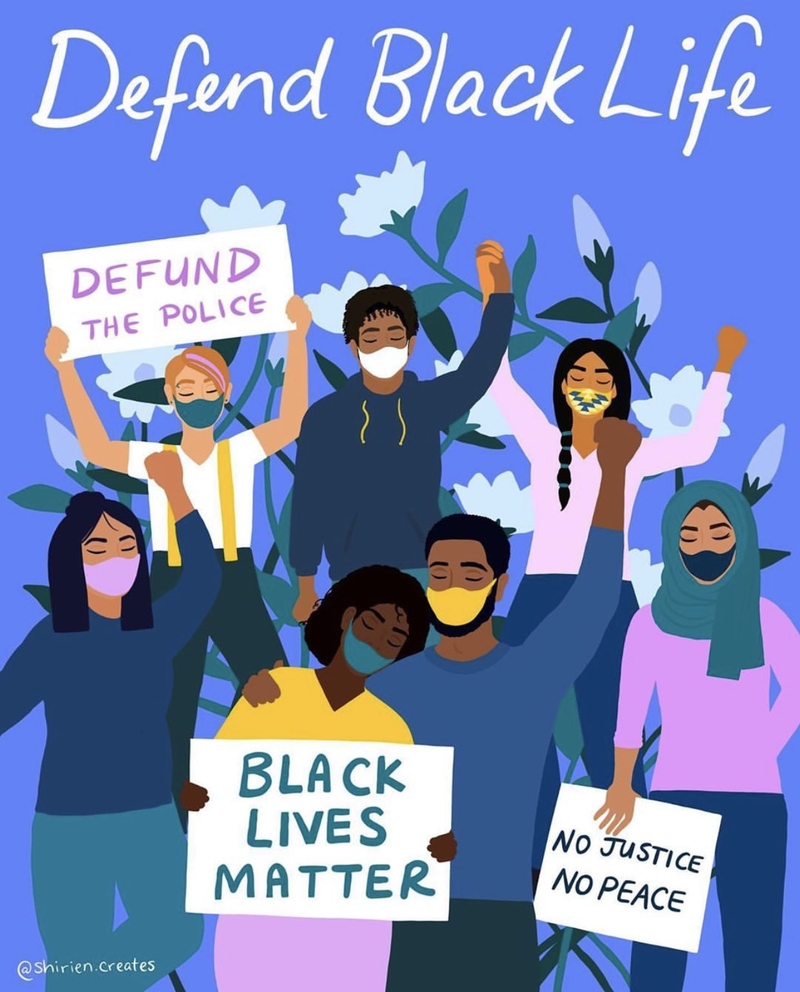 AMP stands firmly in solidarity with the African-American community experiencing state-sanctioned violence and systematic oppression in the United States. We reaffirm our commitment to listen, learn, and build upon the legacy of solidarity between the African-American and Palestinian communities. Read AMP's complete statement here. >>
This week, AMP joined the Leadership Conference on Civil and Human Rights and 400+ organizations to demand Congress take swift and comprehensive legislative action to end police brutality. Read our coalition letter here. >> 
We also appreciate Congresswomen Ilhan Omar and Ayanna Pressley, along with Karen Bass and Barbara Lee, and 50+ co-sponsors for introducing a resolution condemning police brutality, racial profiling and the use of excessive force. We urge you to join us in asking your Representative to sign and support the Omar-Pressley resolution. Take action here. >> 
---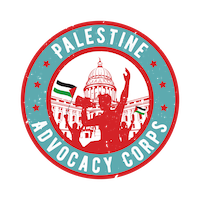 Taking action for Palestinian rights
AMP invites you to join the Palestine Advocacy Corps and help build a group of smart advocates persuading policymakers to advocate for a just and fair US foreign policy toward Palestine.
It is easy to become a member of Palestine Advocacy Corps. For a modest contribution of $10 per month, you will have access to town hall events with members of Congress and congressional staffers. You will also be offered specialized policy teach-ins and trainings to hone your skills. Learn more about and join PAC here. >>    
This week, we joined in a call to action to the State Department to exert pressure on Israel to free Ubai Aboudi, a Palestinian-American researcher who Israel is holding in administrative detention, a procedure allowing for the indefinite imprisonment of a person without charge or trial. Learn more and take action! >>
We also want to let you know about a really important piece of legislation working its way through Congress. S.3176 is a bill that could give Israel even more weapons than promised by President Obama when he signed a deal in 2016 to give Israel $38 billion of weapons. Our Managing Director Josh Ruebner breaks down this important bill. Watch this video produced by our friends at the Institute for Middle East Understanding. >>
Stay tuned for an action alert from AMP about this bill.
---
Spotlighting our chatpers--AMP Minnesota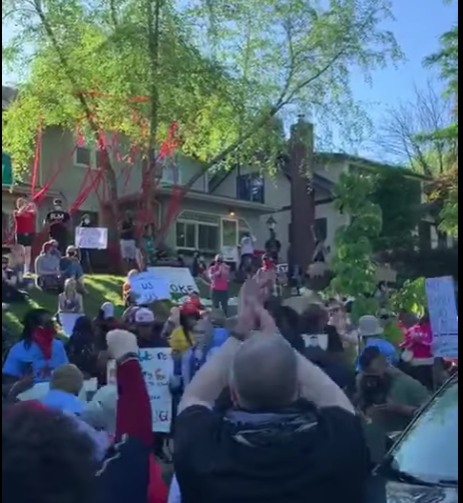 Please join us in appreciating the beautiful Palestinian-African-American solidarity on display in Minneapolis following George Floyd's murder. AMP Minnesota Chapter President Mariam al Khatib spoke alongside area leadership of the African-American community in condemning the city's police officers' training by the Israeli military. Watch the video. >> 
We also lift up and thank our AMP Minnesota chapter for its on-the-ground leadership. Please see its statement of solidarity on George Floyd's murder. >>  
Support us to further strengthen and deepen our intersectional relationship with the African-American and other marginalized communities for the common and the greater good of our communities and our country. AMP cannot do this by ourselves. In fact, we do not want to do it by ourselves. Join us. It is only together, we can make a difference. >>
---
What do you think of our new newsletter format? Please send your feedback to West Coast Regional Director Shakeel Syed. >>