16th Education Webinar | Palestine: Ten Lessons from Russia's Invasion of Ukraine
Image

Key Topics
AMP Chairman Dr. Hatem Bazian published an article emphasizing 10 lessons learned from the recent media coverage of Russia's invasion of Ukraine. The lessons touch on various elements such as racism, Western and European history, the notion of heroism, international law, double standards, and more.
This webinar on March 22, 2022, expounds on these lessons and contextualizes them for the American audience -- featuring our very own Chairman, Dr. Hatem Bazian.
Webinar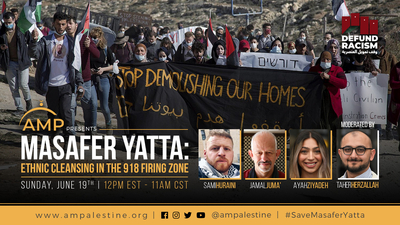 On May 4th, the Israeli Supreme Court ruled that the Israeli military had the right ...
Jerusalem was a place of harmony and peace before the advent of Zionism. After decades ...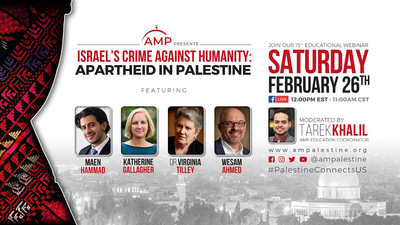 It is no longer anathema to refer to Israel's structure and policies as apartheid in ...