18th Education Webinar | Biden's Middle East Visit: Who Benefits?
Image

Now that President Joe Biden's Middle East visit has concluded, we can better assess its impact and what it means for the Palestinian struggle for justice and liberation. This webinar highlights Biden's trip and focuses primarily on its impact on Palestinian rights and the future of Palestine with our wonderful guests:
Phyllis Bennis of the Institute for Policy Studies
Mitchell Plitnick of ReThinking Foreign Policy
Webinar
During Americans for Justice in Palestine (AJP Action) Advocacy Days, Congresswoman Rashida Tlaib remarked, "you ...
On the morning of August 18, 2022, the Israeli military raided the offices of 7 ...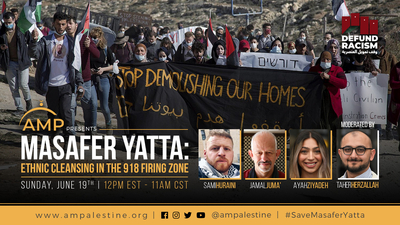 On May 4th, the Israeli Supreme Court ruled that the Israeli military had the right ...